Don't hold back — bright, bold colors are on trend and easier to incorporate than you might think.
The next two years are all about the big, the bold, and the beautiful. While neutrals and metallics will always dominate interior color palettes, the new color trends are paving the way for a rise in fearless accents.
Adding pops of color to your home doesn't have to be a daring feat. Bold hues in a few unique places make a world of difference. Whether it's a new front door color or a festive case good, let's dive into a few unexpected ways to use bold color.
Daring details
Subtle yet significant architectural details — like baseboard trim, molding, and wainscoting — are hidden gems when it comes to adding color in unexpected places.
A move as simple as swapping out a neutral trim for a bold, lacquered shade turns even the tiniest space into a prominent focal point. A new color on the old staircase railing stirs instant conversation with visiting guests, while a bright fireplace mantle breathes in new life.
Don't forget your home's exterior: Unique details like brackets, corbels, and hidden soffits are perfect places to add a fun, unexpected color pop. Spring gardening DIY calling your name? Shutters and built-in window planters are easy projects, and great candidates for your favorite fab shade.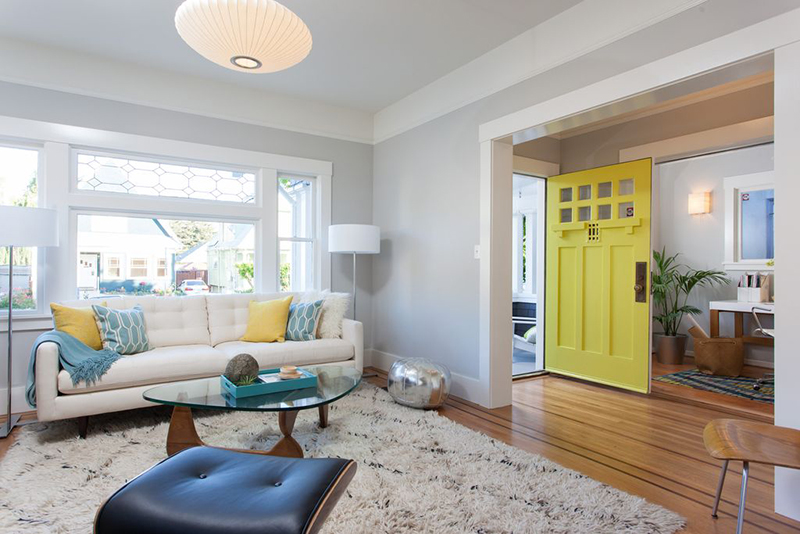 Go bold in the bathroom and kitchen
Tubs and sinks — who would ever think that the workhorses of the bathroom and kitchen could be prime real estate for a new splash of color? While avocado-green kitchen sinks are a thing of the past, modern counterparts are taking over the design realm in fun, bold shades.
For a DIY route, paint the underside of a farmhouse-style, wall-mounted sink or vintage clawfoot tub for a fun take on an old classic. Go for tubs and sinks that have lips — they make the new color application look seamless.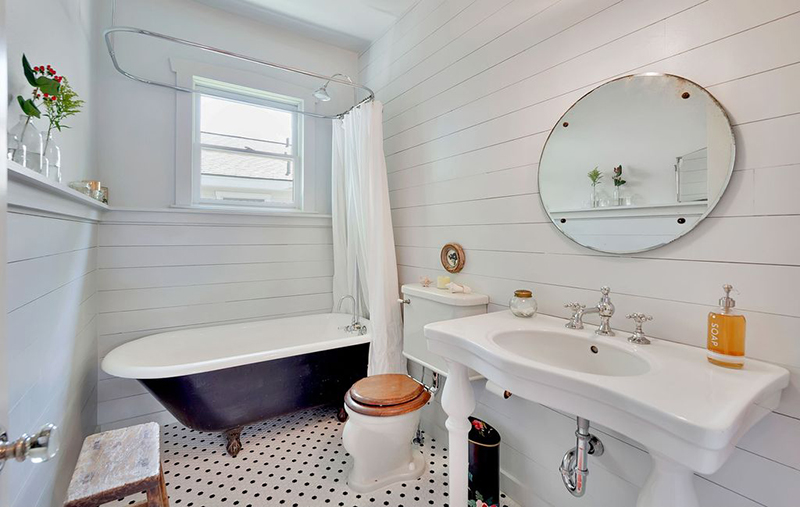 Color and case goods
What better way to add an unexpected hue in your space than with a custom case good? Case goods are extremely versatile — use them as a buffet in the dining room, a console in the entry, a dresser in the bedroom, or even a chest in the living room.
While most furniture pieces feature a beautiful, natural stain or a neutral shade, customizing a case good with a vivid hue is a sure way to turn that piece into a showstopper.
If a new case good isn't in your future, a fresh coat of paint and some fun hardware on a well-loved piece is an easy way to bring new life into an unexpected place. Have fun with an emerald-green buffet in the dining room or a coral console for a festive entrance — whatever shade you choose, it'll be a unique piece.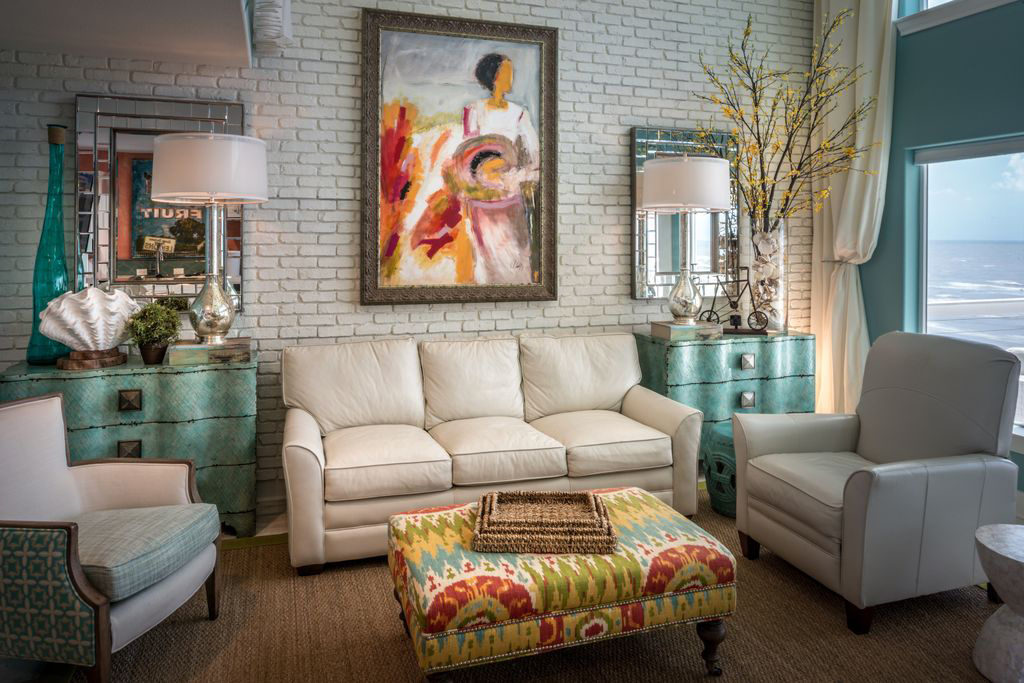 ---
About the author
Kerrie Kelly
Kerrie Kelly is a Northern California interior designer and the founder of Kerrie Kelly Design Lab. She is an award-winning interior designer, multimedia consultant and an author of two books: "Home Décor: A Sunset Design Guide" and "My Interior Design Kit," with Pearson Professional and Career Education.